For new developments, Alpine Excavating & Landscaping LLC is available to assist clients with utility installation. As a residential utility contractor in Lakewood, CO, our abilities encompass any residential property and we have the ability to lay electrical, sewer, water and gas lines. We'll make sure your property has the essential utilities properly installed right from the start.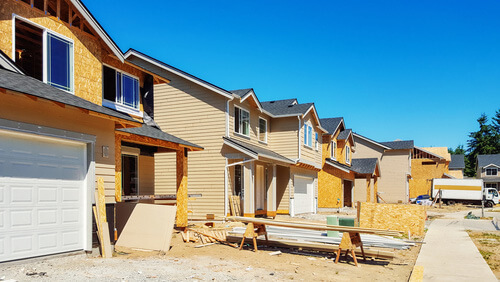 Expert Knowledge
Our experience as a utility contractor in Lakewood, Jefferson County, Denver, and Englewood, CO has given us a totally understanding of the demands of utility installations. We know the proper depths for utility installation, as well as the governing guidelines for where and how these utilities should be run. We abide by all codes to ensure the safety and compliance of everything we install.
Respect for Your Jobsite
Choosing our team for utilities installation means working with a contractor who's dedicated to excellence. We trench in your utilities quickly and cleanly, ensuring we're not disrupting anything else on your worksite. Our experts will make sure we're complying with your timeline, so you can move forward with whatever comes next as soon as utilities are properly dug in.
Installing all Utilities

Our scope of abilities includes electrical, sewer, water and gas lines, making us your all-in-one expert for residential utility installation. Whether for a brand-new development or replacements for existing lines, we're able to work with whatever utilities your job calls for. Count on us to see that they're installed right.
Please note, we do not do any trenching or installation for telecommunications lines, including fiber and traditional cabling.
Need Utilities Installed?
When the time comes to install new utilities on your residential property, Alpine Excavating & Landscaping LLC is the only call you'll need to make.
Contact us today at 970-799-3113 to learn more about residential utility installation and excavation services or to get a quote on your project.